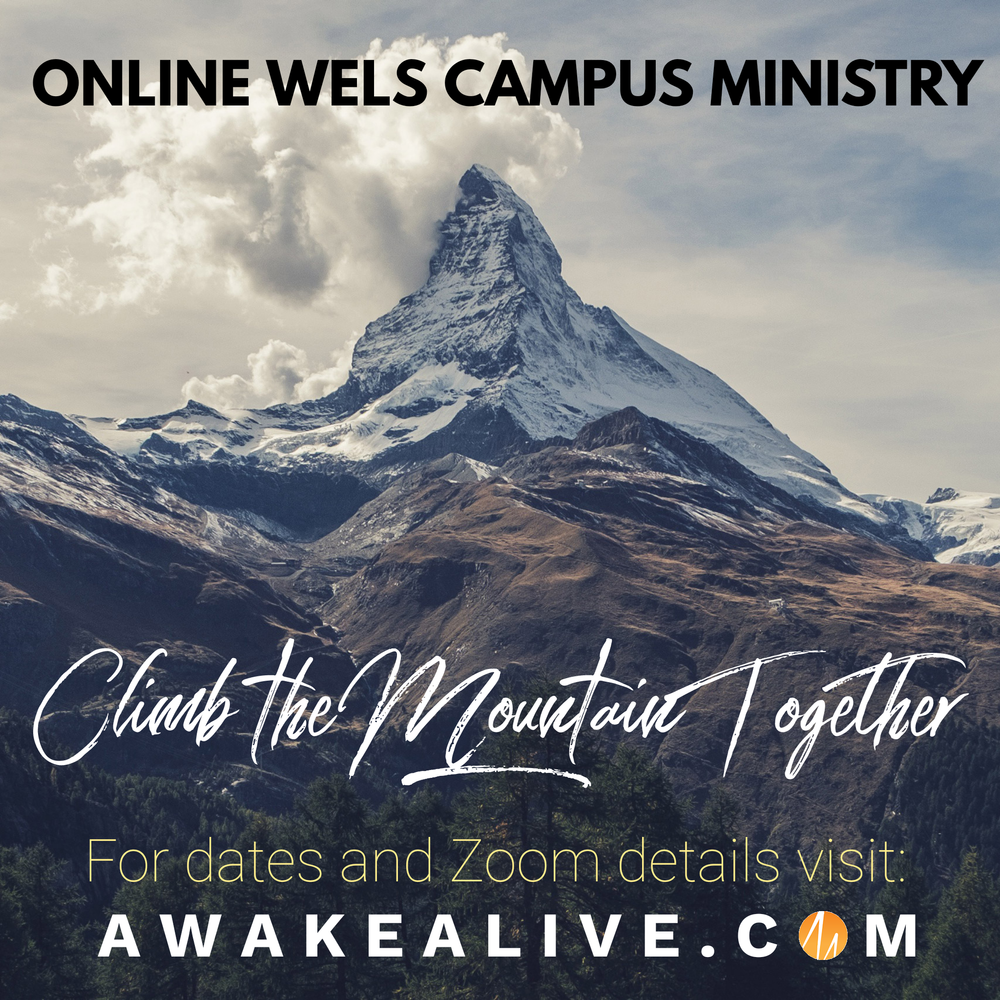 Awake and Alive - Bible Study Group
An online community group for students and young adults 18-28.
Welcome to the online Bible Study and community group for young adults and college students.  We meet typically every other week throughout the year, sharing a bit about our lives, opening the Bible on a number of topics and finishing with a time for prayer.  We call it a Christian community group because that is what we become as we grow in God's word together.

This online Bible Study has active students from many states across the country including international students.  We are led by Directors Mike Westendorf and Jill Dunbar and are part of the ministry of St. Paul's Lutheran church in Muskego, WI.  Awake and Alive is this year's official online Campus Ministry of the Wisconsin Evangelical Lutheran Synod (WELS) and invite any young people wanting to grow in understanding and applying God's word to their lives.
So come and meet some great young people who are leaning into God's word together!  We can't wait to meet you and spend time with you!